International pris til psykologi- studerende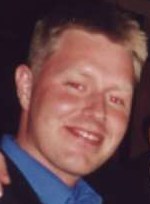 Smari's søn Daniel ved deres "skur" under Hekla sommeren 1999. Hanne og jeg lånte hytten.
En af de islandske psykologistuderende i København, Smari Palsson, fik på konferencen overrakt the Phillip M.Rennick Award. Haukur Palmason, som ligeledes er psykologistuderende, er andenforfatter på det arbejde, som gav prisen for "the best graduate student paper" på the International Neuropsychological Society's 23rd Annual Mid-Year Meeting.

Det prisbelønnede arbejde er Smari Palssons specialeprojekt. Smari og Haukur kom i 1996 til Institut for Psykologi, hvor de er tilmeldt grenspecialiseringen i neuropsykologi. De tog tilbage til Island i 1998 for at gennemføre empiriske specialeprojekter. Begge fik samtidig arbejde ved et genetisk forskningsinstitut, som udfører projekter for deCODE Genetics - det firma, som er ved at kortlægge store dele af den islandske befolknings familiestamtræer og genetik. De muligheder, som det giver, er udnyttet i Smari Palssons arbejde. Formålet er at undersøge, om der hos søskende til patienter med Alzheimers sygdom i familier med demenshistorie er tegn på subtile kognitive defekter.

Arbejdet omfatter indtil nu 73 søskende til patienter og 43 normale kontrolpersoner, som er ægtefæller til patienter. Grupperne er nøje matchede på køn, alder og uddannelse, og alle med kendte forstyrrelser i centralnervesystemet, psykiatriske sygdomme, eller kronisk misbrug af medicin eller alkohol er blevet udelukket fra undersøgelsen. De to grupper er blevet undersøgt med et antal neuropsykologiske tests, som omfattede ialt 27 mål. I den foreløbige opgørelse er der signifikant forskel mellem de to grupper på 7 af de 27 mål - i alle tilfælde mål for hukommelse.

Det ser altså ud til, at søskende til patienter med Alzheimers sygdom har lette eller moderate hukommelses- vanskeligheder, mest tydeligt i verbal hukommelse. Derimod er der ingen tegn på forstyrrelser i andre kognitive domæner som fx. abstrakt tænkning, sprog, koncentration og mental hastighed, eller visuospatiale og konstruktionelle færdigheder.

Hvad er så betydningen af selektive hukommelsesforstyrrelser hos disse søskende? Jo, det er sådan Alzheimers sygdom begynder - selektive vanskeligheder i episodisk hukommelse - og vanskelighederne kunne dermed antyde sygdom i tidlig, præklinisk stadium hos nogle af disse søskende. Betydningen af det islandske fund kan også belyses med et andet fund, som i samme uge i juli 2000 blev præsenteret af en helt tredje specialestuderende ved en konference i Washington DC. Stud.psyk. Nina Sjø præsenterede her resultater fra 1-års opfølgelsen af 29 konsekutive patienter, som efter henvisning til Hukommelsesklinikken på Rigshospitalet viste sig at have selektive forstyrrelser i episodisk hukommelse, men altså ikke var demente og dermed ikke kunne diagnosticeres som tilfælde med Alzheimers sygdom. Gruppen var på forhånd renset for de patienter, hvor der var andre mulige forklaringer på amnesi, fx. alkoholisme, og formålet med den systematiske opfølgning er at undersøge, hvor hurtigt og i hvilken udstrækning de konverterer til demens og Alzheimers sygdom.

På Island vil næste trin i det prisbelønnede specialeprojekt være at følge de pårørende med undersøgelser ligesom ved gruppen i København, og undersøgelser af de af deres børn, som er over 40 år gamle, er også startet.

Phillip M.Rennick, som prisen er opkaldt efter, var indtil sin tidlige død midt i 1970'erne professor i psykologi ved Wayne State University i Michigan. Han berømmes i dag ikke blot for sin forskning, men også for sin evne til at inspirere og hjælpe unge studerende til en forskningskarriere i psykologi. Det er en ære for Københavns Universitet og Institut for Psykologi, at en studerende herfra har fået prisen, selv om arbejdet er udført på Island.